Chardham Yatra Tour Package-The Sanctified Pilgrimage of Hindus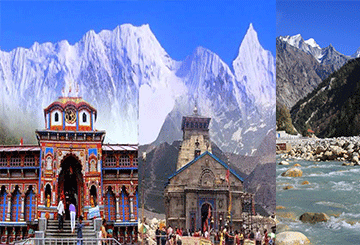 The Great Himalayas provides the magnificent Chardham Yatra tour package for all religious humans around the globe for full redemption and divine expedition. This renowned Char Dham Yatra, which involves visiting beautiful temples such as Badrinath, Kedarnath, Gangotri, and Yamunotri. Whether you're starting Chardham yatra from Mumbai, Delhi or from neighboring places like Haridwar itself. Char Dham Yatra package provides appealing takeaways from various places mentioned below. According to Adi Shankaracharya Chardham is considered to worship Vishnu & Shankara, God Brahma, with the soul. The visiting locations in Chardham yatra in India are Jagannath, Dwarika Puri, Badrinath, & Rameshwaram. These four sacred Dhams are located in India's four distinct places. Char Dham Yatra is a collective pilgrimage to holy shrines in Badrinath, Kedarnath, Gangotri, and Yamunotri. It spans 6 months and 1000 devotees from around the world are visiting.
BadarinathYatra a unit of TempleTourOnline provides full char Dham details, Char Dham Yatra Package from Haridwar and Delhi, Chardham yatra by helicopter, Chardham taxi service, Chardham restaurants, etc. Nature in all its splendor, the Yatra to the Char Dham is an experience that will remain with you and beyond. Enjoy with us your Char Dham Yatra. Char Dham Tourism is always working to make it cheaper and convenient for your Char Dham trip. Here you can find Chardham Yatra tour package, Ek Dham yatra, do Dham yatra, 3 Dham yatra, Kedarnath yatra, Badrinath yatra, Kedarnath Badrinath Tour, Char Dham accommodation and more.
Chardham Yatra by Helicopter For an Experience of a Lifetime!
The highway to Badrinath Ji, the first bus arrived at Badrinath Ji in 1962, was available before 1962. Now with Uttarakhand govt's cooperation. And the Chardham yatra by helicopter services for devotees at very reasonable costs began with other entrepreneurs. A modern amenity and amenities are available to world-class providers at very reasonable prices. Uttarakhand is famous for its pilgrimage to India among Hindu devotees. The Uttarakhand tourism is well-known for the pilgrimage of many Hindu Pilgrims to Chardham from the third week of April to the first week of October.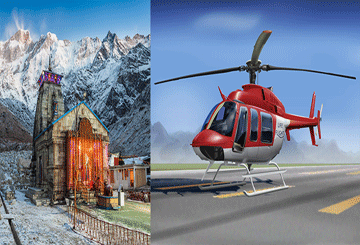 The four locations to visit for pilgrimages are Chardham-The Badrinath, Kedarnath, Gangotri, Yamunotri. Many pilgrims like to visit Chardham in the way they are concerned. Some of them like visiting Chardham yatra by helicopter and others like driving on the road. By Helicopter Chardham Yatra has great interest in showing their love for Lord Shiva in the summer among Hindu devotees. Most pilgrims want this journey by air at a good price.
---